Two community-driven businesses valuing exceptional client outcomes and creative possibilities are now working in collaboration to provide comprehensive marketing solutions to clients.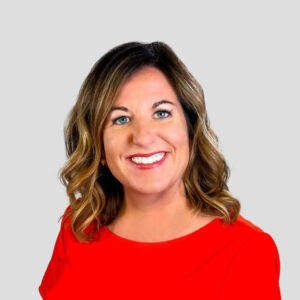 Jennifer Dooley-Hogan,
Principal at Dooley & Associates
Dooley & Associates and Backyard Dream are thrilled to announce the latest step forward in their innovative and creative marketing approach. Teamwork really does make the dream work.
In 2008, Jennifer Dooley-Hogan began chasing her dream of creating a company to serve as an outsourced marketing department for clients by assembling an award-winning team. "The foundation of Dooley & Associates' success has always been our talented team, and we are thrilled to expand our talent to include Backyard Dream."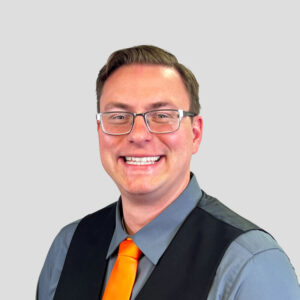 Alex Kudrna,
CEO at Backyard Dream
Alex Kudrna, the CEO of Backyard Dream, who is joining forces with Dooley & Associates, said that the two companies share core values of quality and community-driven efforts. Kudrna explains that the companies first met while volunteering in the local community. That is when the synergy and collaboration began, as the two businesses quickly realized that they appreciated the same passion for delivering exceptional creative outcomes.
"In 2000, at the age of 8, I convinced my parents to let me build a stage in their Backyard." But this wasn't the end. "In 2015, I turned that small stage into a full-service production company that specializes in live event and video productions throughout the nation."
As a former marketing manager, Dooley-Hogan has first-hand experience juggling multiple agencies and the frustrations that accompany that. She knew there would be value in building a firm that acts as an outsourced marketing department to clients.
With this in mind, expanding their talent to include Backyard Dream was an easy decision. Dooley says, "Our commitment to delivering marketing resources to grow your business has never wavered, and this is an exciting opportunity to raise our bar and outcomes even higher."
"Dooley excels at delivering branding, design, web development, and digital advertising services, while Backyard Dream provides exceptional photo, video, and live event productions. Together, Dooley and Backyard Dream will deliver a suite of marketing solutions unrivaled in southeast Wisconsin and northeast Illinois," John Hogan, Director of Digital Media at Dooley & Associates, explained.
You Have the Dream, We Have the Talent
When you need a team of professionals to help turn your vision into reality, Backyard Dream is the go-to production company. With over a decade of experience in video production, our team has mastered the art and science necessary to produce high-quality content. 
Our team is committed to satisfying our clients' needs by offering high-quality work at competitive prices with excellent customer service that will last long after we've finished working together!
We are focused on delivering your message with unmatched professionalism so you can be confident about what we provide for every project, no matter how large or small it may seem!
Contact us today for your FREE ESTIMATE.